Joanna has visited hundreds of camps throughout the United States, Switzerland, England, Canada and Russia.  Through her work with private, not-for-profit, day, resident, travel and academic programs, she has acquired a unique industry perspective of best business practices.  Through individualized strategies, she has enabled new camps to develop, assisted troubled businesses in their efforts to survive and has been instrumental in the continuing success of established operations.  Ongoing focus groups with children, teens and parents have enabled Joanna to understand their expectations of camp, what motivates families to inquire, purchase and most important, to return.
Industry Insights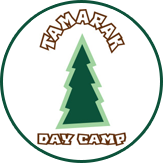 Lucia and Dave Thoensen
Owners/Directors
TAMARAK DAY CAMP
dpthoensen1@aol.com
"Even though we're a quality operation, we'll never become complacent. We're constantly asking what we can do better. How can we push ourselves out of our comfort zones and objectively assess our program in critical ways to make it even stronger? Over the past four years, Joanna has facilitated that process and has helped us to question the status quo. With each challenge, we discover another and continue the effort to move every facet of our program to consistent excellence. The process hasn't been easy, but it's definitely been worth the effort!"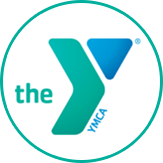 Tom Madeyski
Executive Director
YMCA CAMPS OF SAN DIEGO
tmadeyski@ymca.org
"Astounding results, excellent counsel and a shift of our culture! That's what Joanna Warren Smith has provided to our three resident camps."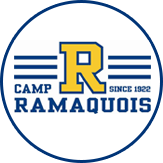 Matt Kaufman
Assistant Director
CAMP RAMAQUOIS
mkaufman@campramaquois.com
"Joanna's knowledge of the camp industry and how camps "really" work is astounding. During her visit to Ramaquois, she was able to make significant, concrete suggestions that we were able to implement almost immediately. As a result of her input and feedback, we now provide a better experience for our campers, parents and staff."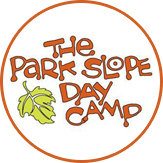 Ronny Schindler
Owner
PARK SLOPE DAY CAMP
ronny@parkslopedaycamp.com
"Joanna's razor sharp focus combined with extensive knowledge of the camp industry, gave us tremendous insight into our operation, now in its 25th year. Her pragmatic approach to assessing each and every operational area led us to improvements across the board, but none so profound as her quality control initiative which ensures that we deliver the same level of excellence at each one of our five sites. Joanna's work opens minds and produces self-sustaining and enduring results."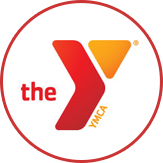 Dave Purcell
Executive Director
YMCA Camp Harrison
@ Herring Ridge
"Our ROI has been tremendous. Joanna coached us to increase engagement and elevate program quality. As a result of her marketing initiatives, our enrollment and retention are up and we are more focused on working as a team and getting results."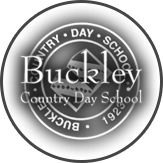 Jean-Marc Juhel, Ph.D.
Headmaster
BUCKLEY COUNTRY DAY SCHOOL
jmjuhel@buckleycountryday.com
"Joanna quickly grasped the 'big picture' of our very competitive marketplace and catered to our specific needs. She told us that she would help us enhance all aspects of our camp operation. She delivered on that promise and more."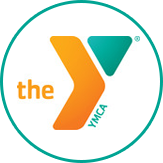 Fran Marchand & Patrick Marchand
Executive Director & Director
YMCA CAMP MOHAWK
patrick@campmohawk.org
"Joanna is greatly responsible for the success and turnaround of our camp. We now have a wait list 60 campers deep!"
Natalie King
Executive Director
CATHOLIC YOUTH CAMP
natalie@cycamp.org
"Our camp was a sinking ship.
Joanna helped bail us out!"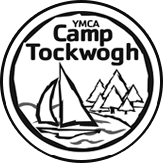 Elizabeth Staib-King
Executive Director
YMCA OF DELAWARE CAMP TOCKWOGH
estaib-king@ymcade.org
"THANK YOU! THANK YOU! Because of you, our check-in day has significantly improved! The day is completely mapped out, campers are immediately engaged and parents are impressed! There is also less homesickness."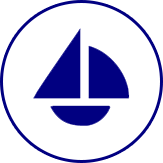 Tom and Maria Horner
Owners/Directors
Catalina Island Camps
tom@catalinaislandcamps.com
"Through our 8 Boot Camps over the years, Joanna has guided the development of CIC's promotional style and focus. We now see our content and photos through a parent's perspective which has turned out to be very different from our camp-colored lenses. Joanna challenged us to examine our practices carefully; she does not hold back when she sees an opportunity to improve. We pushed back from time to time, but have seen the results of her experience and focus group-driven suggestions. The benefits of working with Joanna are evident in our registrations, parent feedback and camper comments."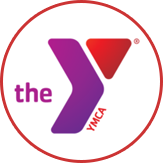 Paul 'Bear' Bryant
Executive Director/CEO
Camp Sloane YMCA
"Joanna's on-site observation this summer was enlightening and a key benefit of the consultation. Her 'fresh eyes' on our product have resulted in some worthwhile changes in the delivery of our camp program. Because of Joanna we have a solid marketing plan and well-crafted messages."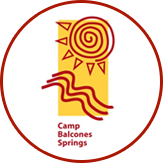 Christine Baskin
Owner/Director
Balcones Springs Camp
cbaskin@texasretreat.com
"Within two hours of Joanna's arriving at camp last summer, she identified problem areas which we began working on immediately. Her objectivity and subsequent recommendations have helped move us to retention rates that are significantly higher than this time last year. Joanna is insightful, dynamic and wonderful to work with."